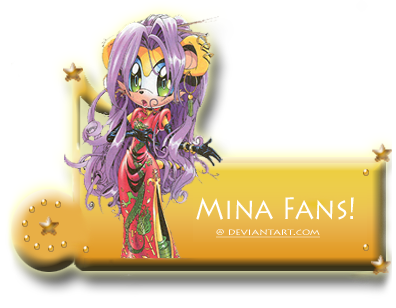 As of now we have a new layout to make things a bit easier. This is a club for those who appreciate the character Mina the Mongoose.
P.S for people who want to join the club, please note.

Updates!

11/01/08
Hi guys, just wondering if there was anyone who wanted to volunteer in helping out with the club. I've been kinda sick lately and don't update as frequently as I'd like. Nothing really left to add I guess XD
8/15/08
New contest's up! click
here
or go to the featured deviation for details. A new journal will be up soon.
Choose your destination...

>>:.Things To Do.:<<

To get a look some of the stuff we offer, here's a good place to look

>>:.Knothole News.:<<

Things that give news about Mina sightings, reffers you to comic scans, what has happened, what will happen and what goes on in this club

>>:.Members and Affiliates.:<<

Want to get mongoose love? check this page out!